News Hub
Grocers adopting robotics can add cash counters to their technology base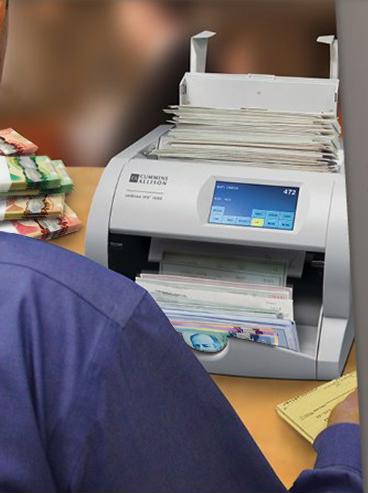 A cash counter can markedly increase the efficiency of back-of-house operations for grocers. Stores with modern processing technology at their disposal see shorter downtime and less human errors than those without.
In this day and age, companies are becoming increasingly reliant on technology to improve efficiency and meet the demands of their customers. This in turn can give them an edge on competitors that may be slow to adopt electronics or new to the market altogether.
Cash counters can help established stores stay ahead
Nova Scotia-based food retailer Sobeys, the second largest in the country, is one of a few Canadian grocery stores investing in robotics.
Sobeys has a 470,000-square-foot, robotics-based distribution centre in Montreal and a 500,000-square-foot center in Vaughan, with the latter facility capable of processing 320,000 cases of material a day, three times more than its standard, human-operated facilities.
In a report by the The Globe and Mail, Simon Drexler, the industrial robotics director of Ontario-based robotics manufacturer Clearpath Robotics Inc., stated that companies typically invest in robotics to improve efficiency, cut costs, and handle labour shortages.
But Eric Seguin, Sobeys' SVP of distribution and logistics, believes that even with a dramatic increase in overall efficiency, adopting robotic technology within the grocery industry has been slow due to the high upfront investment costs, according to the Canadian Press.
But that could change with Amazon's recent $13.4 billion acquisition of niche food grocer Whole Foods.
"With the influx of U.S. players in the last decade and certainly with the presence and impact of Amazon, Canadian retailers are really having to awaken to the idea that if we don't adapt and change and compete — we're going to be in big trouble," said retail consultant Doug Stephens to the Canadian Press.
For the last decade, the e-commerce giant has tried to expand its reach in the food and beverage industry through online vending, but has been slow to gain customers. The purchase of Whole Foods now finds Amazon in greater contention with brick-and-mortar grocers. Even though there are only 13 Whole Foods stores in all of Canada, the acquisition still puts increased pressure on traditional grocers to maintain and expand their customer bases.
Competition exists where it didn't before and relying on efficient technologies, like cash counters, can give grocers an edge on their rivals.
July 12, 2017